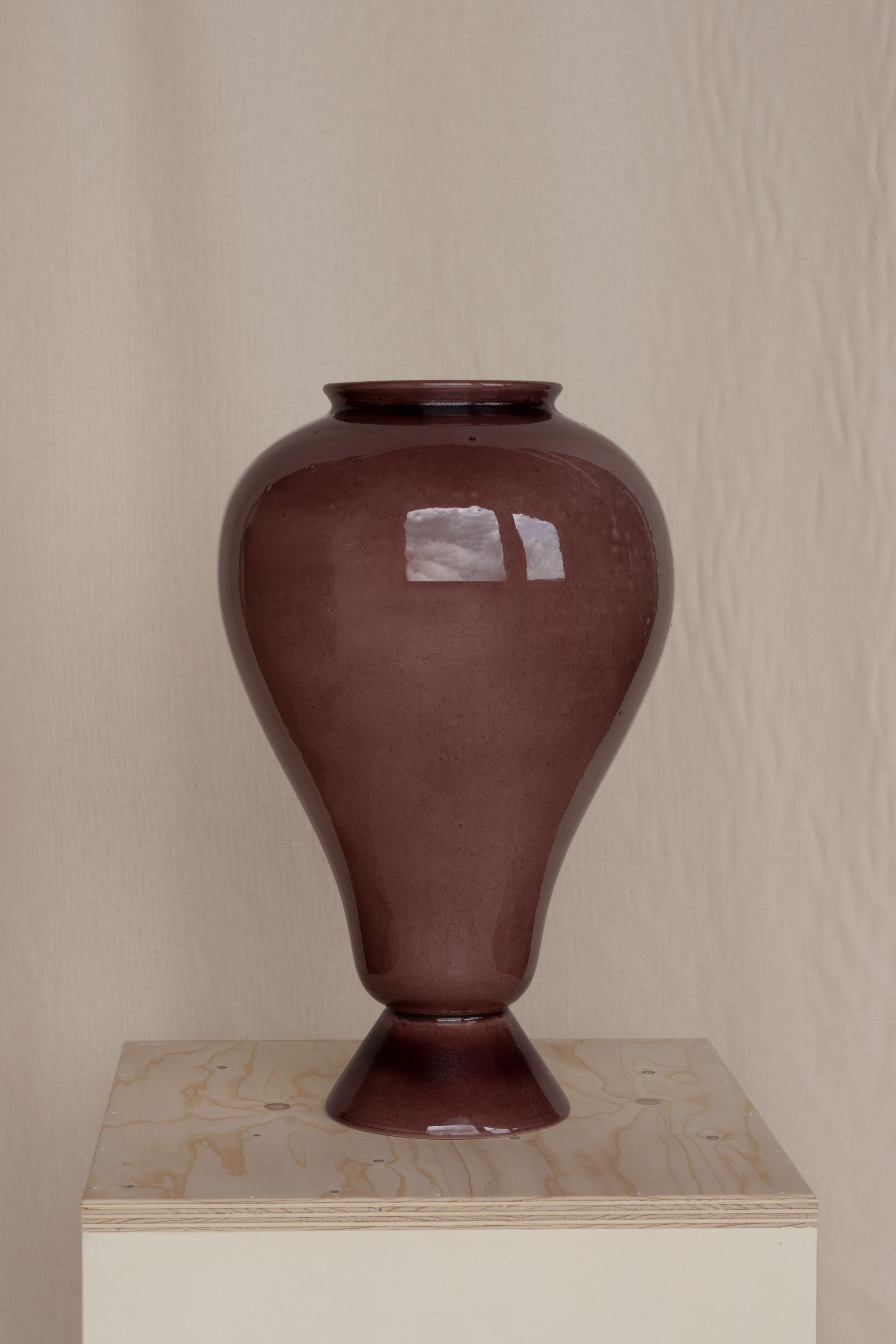 Epoca Edizione Ossido (Ed. O.)

Oxide finishing vases
Limited-edition series

'Made of matter and light'
Epoca is a collection of vases.
It is actually two series in one.
Both are made of clay.
—
The idea of solids and voids interacting with shades and light inspires the shapes of this collection. They are changeable entities where the light plays an important role, transforming the surfaces into moving textures and blurring the edges of the volumes. If overlapped, the outlines of each vase complement the curves and voids of the others. This connection ensures continuity in the essence of the different pieces, still preserving the originality of their core aesthetic.
Epoca, Edizione Ossido (Ed. O.) represents an aesthetic exploration of manganese oxide finish and consists of two pieces made of white clay. The magnificent pattern is the result of the uneven finishing: the motif changes randomly and generates condensed and big marks next to delicate speckles and drops.
Request the catalogue ︎︎︎
Shop the collection