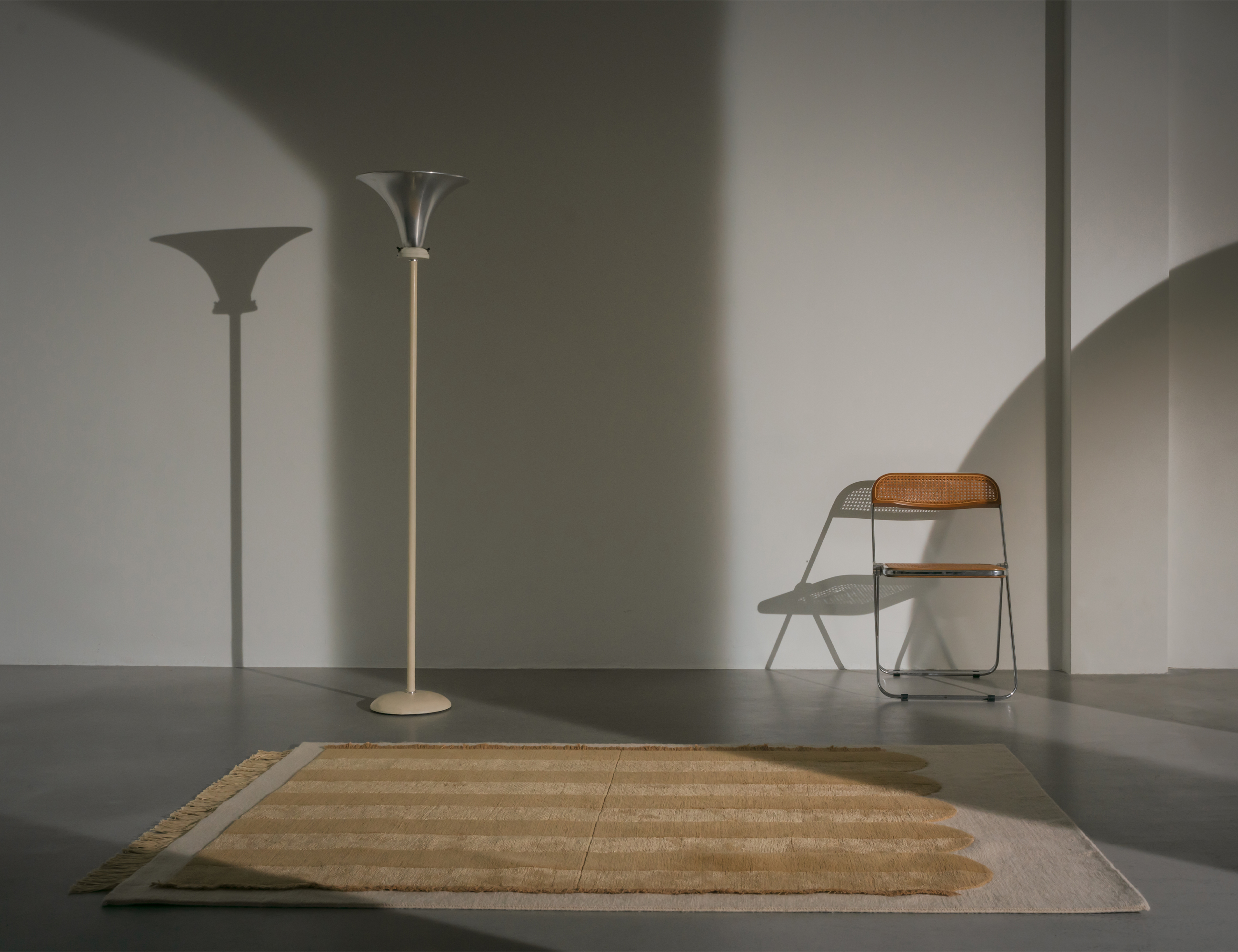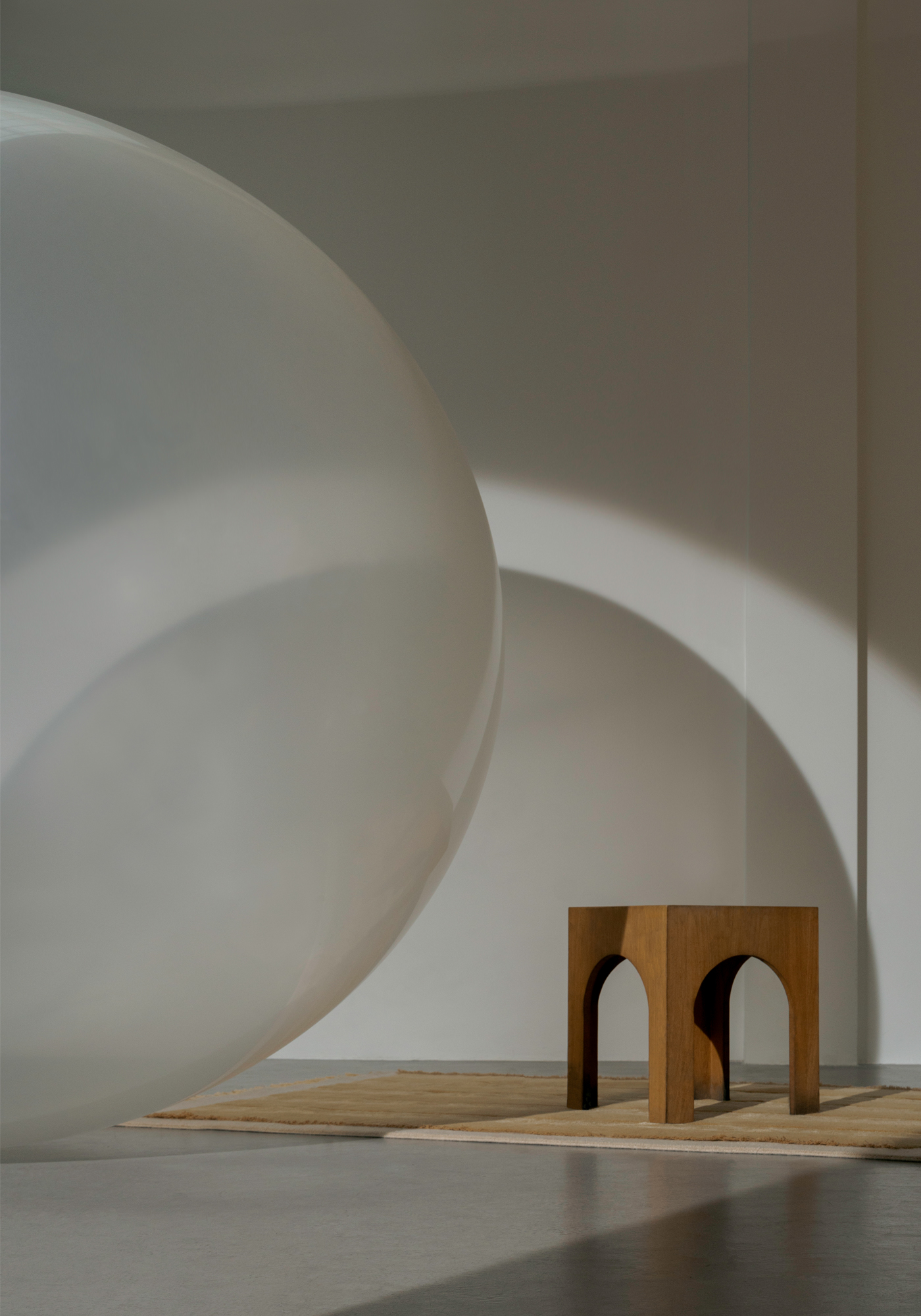 Volta

Hand-knotted carpet


Volta is a hand-knotted rug that embodies a timeless aesthetic language, inspired by visual memories and chromatic harmonies of Mediterranean lands.
It translates architectural shapes into a simple rhythmic layout and a strong tactile finish. Golden arches draw a soft change of glow, creating depth juxtaposing different types of fibers. Soft yarns and rough surfaces are carefully combined to create a multilayered effect, using traditional Tibetan knot techniques. The high pile arches laying on top of a flat base gives the impression that one carpet rests on top of another. The richness in structures and materials describes the virtuosic of technical artisanal knowledge and aims to elevate tactility.
Volta is hand-knotted in the highest quality in Nepal (A+: 152.000 knot/sqm).
Request the technical sheet ︎︎︎
Shop the piece